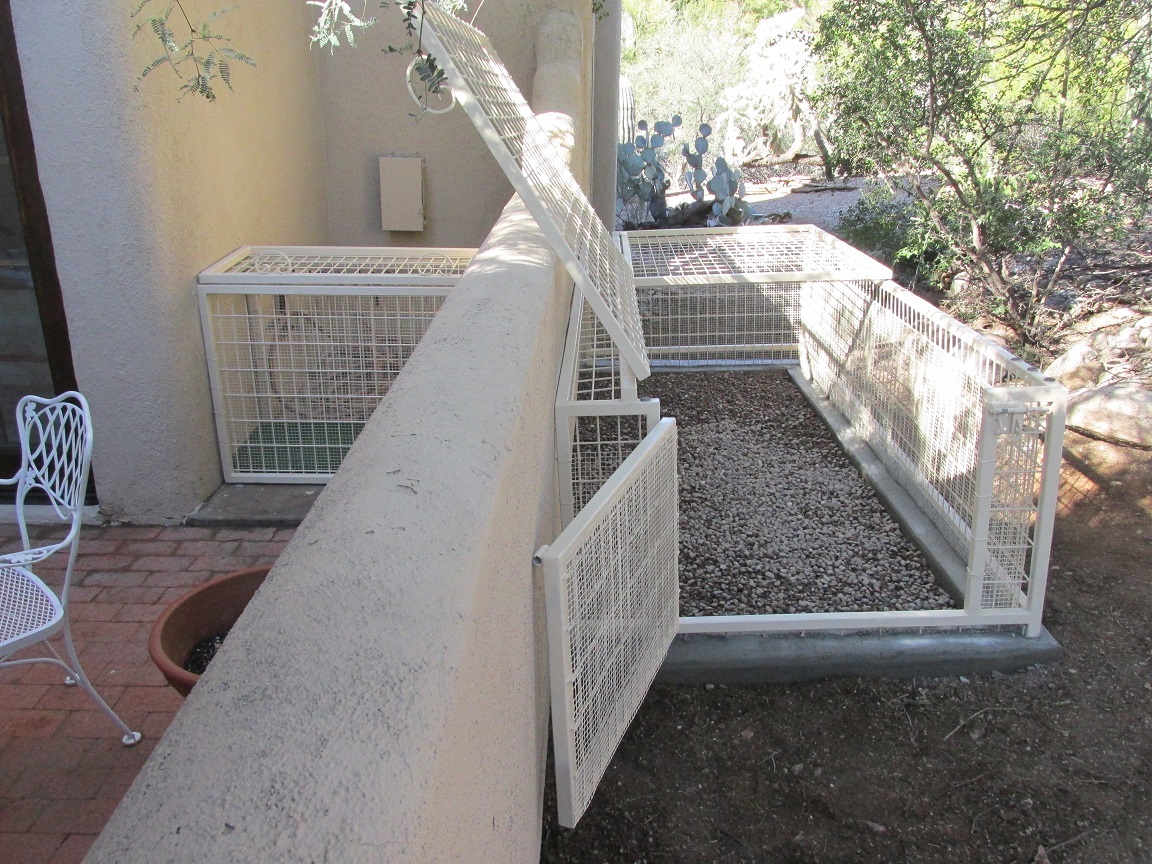 The Best Way To Keep Pets Safe In Arizona!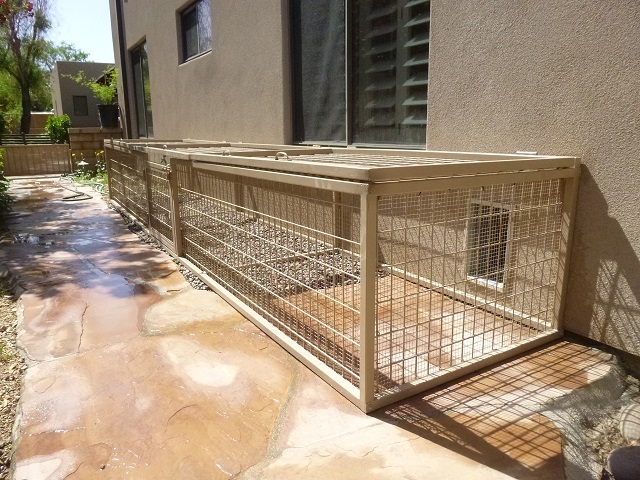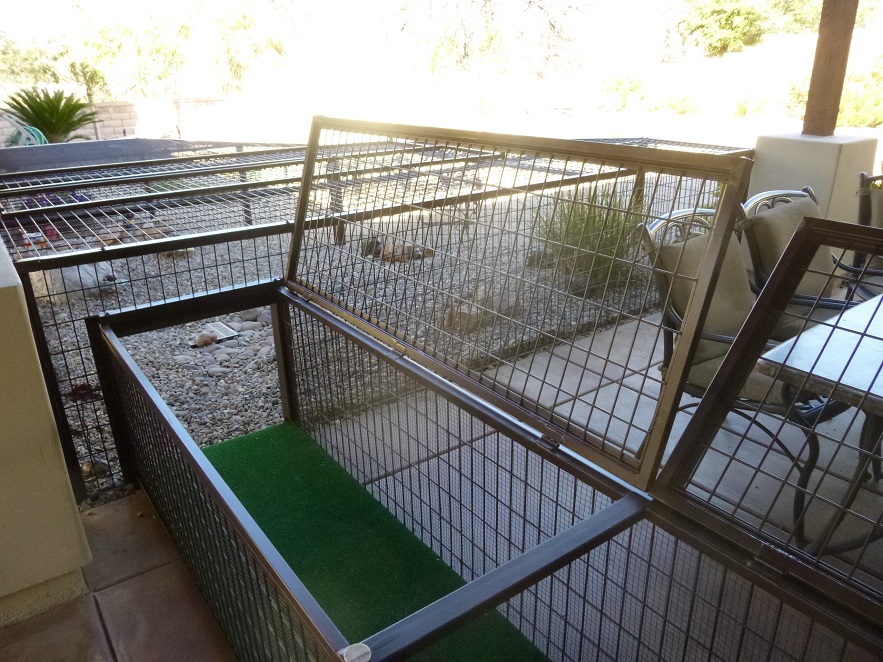 ARIZONA DOG OWNERS. Don't Let Your Pets Fall Prey To Predators! We specialize in predator Proof Dog Kennels custom built to your specifications. Spending hours every day walking or watching your dogs can be a Tedious Process. Our outdoor dog kennels will keep out Bobcats, Coyotes, Wolves, Bears, other Dogs and Even Snakes. Call us and simply specify the size and/or type of Arizona predator proof dog kennels that you are interested in. Because we are a small dog kennel company in Arizona, we only build and install 3 or 4 kennels per week. Once we take a deposit we focus on completing that job as soon as possible. Therefore we sometimes will not answer the phone for up to 48 hours. We custom build the Best Quality Dog Kennels in AZ. This insures that the job is done right with 100% customer satisfactory rating. If you reach a recording please leave a message and we will call you back when we can give you the undivided attention that you deserve. Hey! If We Take Your Deposit — You Wouldn't Want Us Wasting Time On Other People's Outdoor Kennels In Arizona.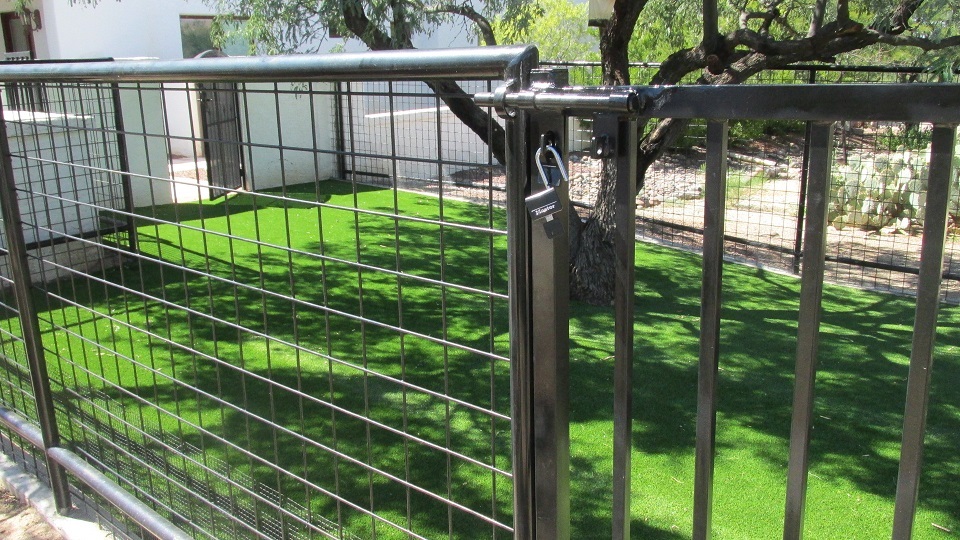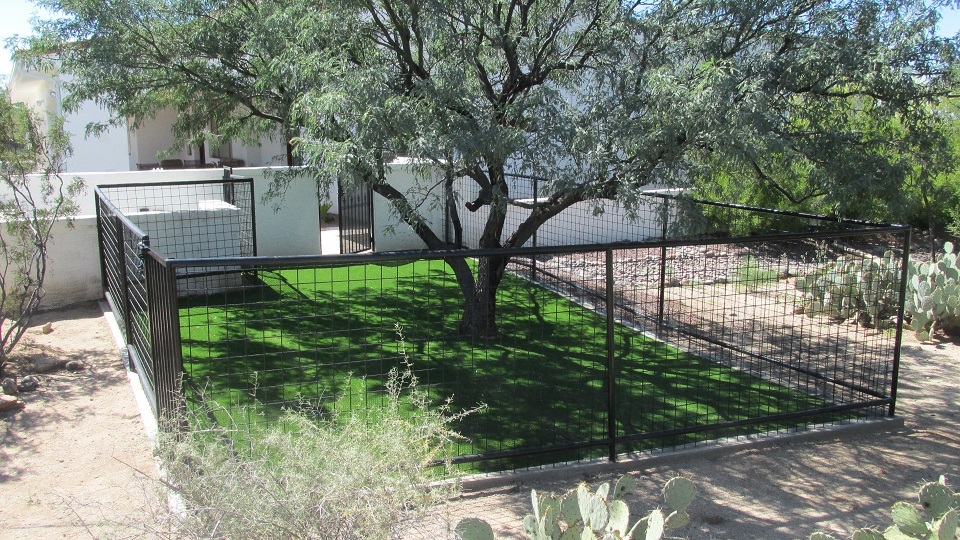 Kennels Keep Dogs In & Keep Predators OUT!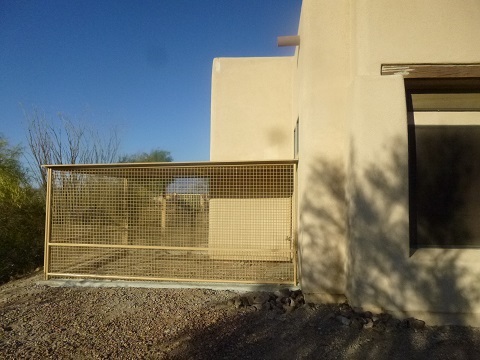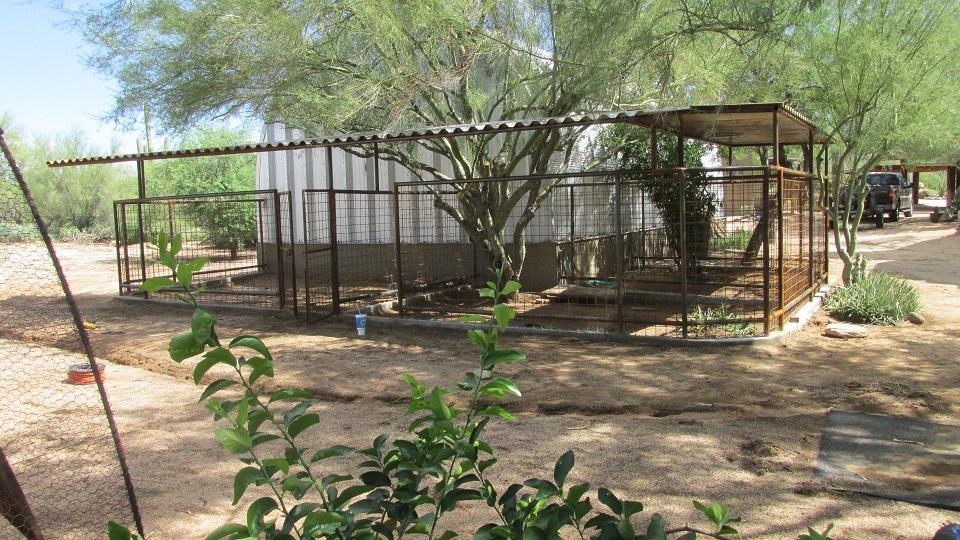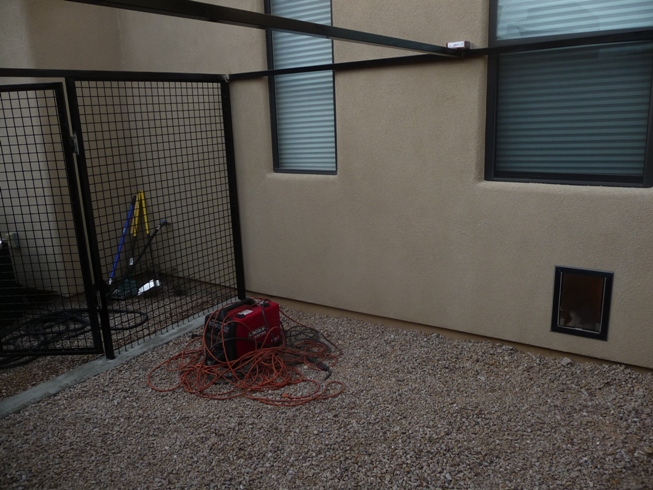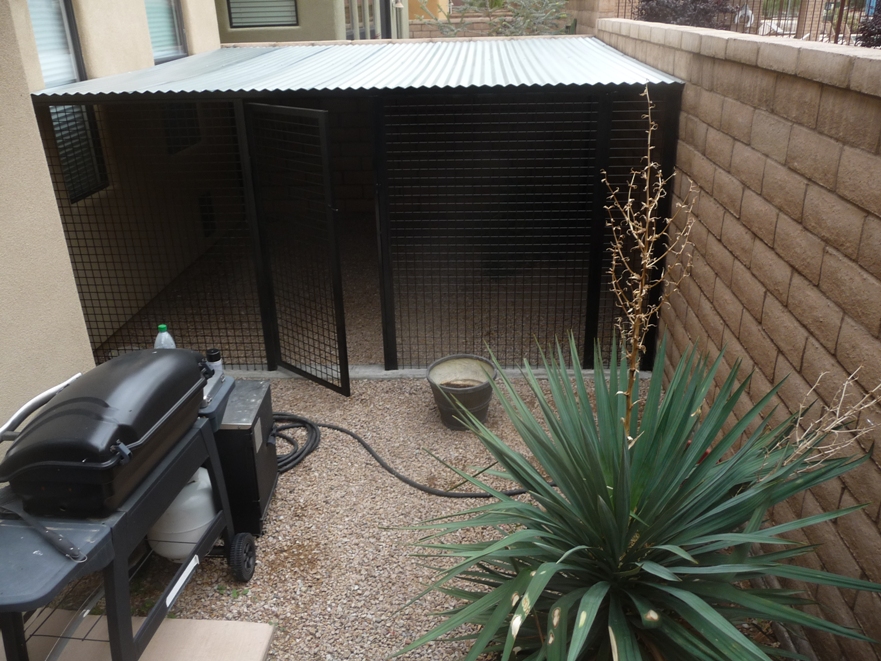 Itís our years of experience that sets us apart from other Arizona dog kennel companies. Many of our designs, techniques, and applications are Exclusive Trade Secrets that other Phoenix kennels for dogs builders can't do! We take Pride in only using the Very Best Materials and Strongest Steel Available. When it comes to custom built dog kennels in Maricopa County our Superior Workmanship, Great Service and Commitment to Client Satisfaction are Second to NONE! We have many clients who have hired us for one job and then have been coming back to use us year after year for other Arizona animal containment enclosures and/or shelter. Years of satisfied client referrals and repeat business is proof of our dedication to providing the Best Quality Dog Kennel Installers in Phoenix AZ! — We are confident that You Will Too!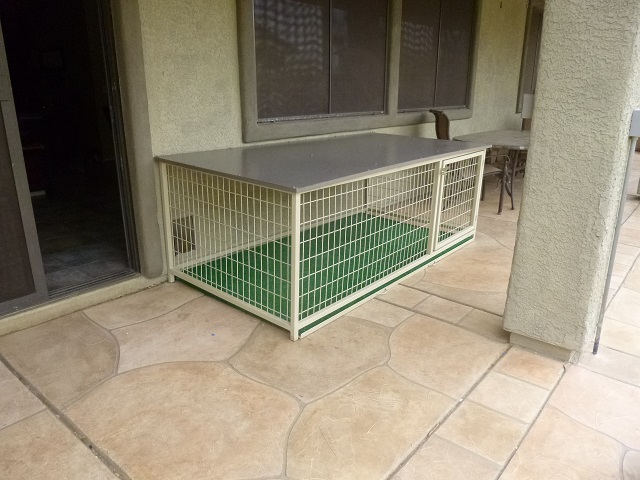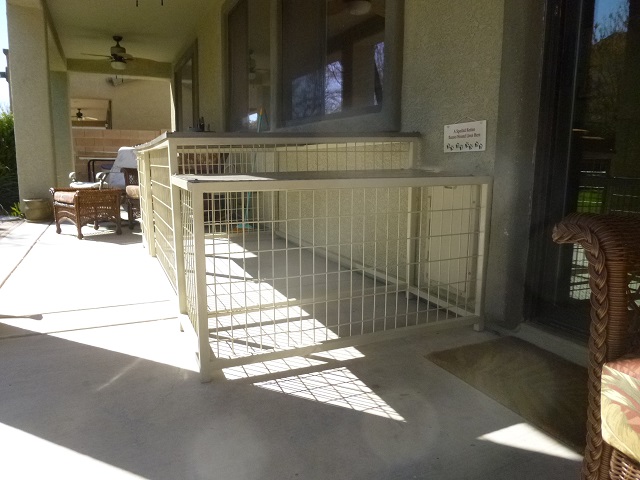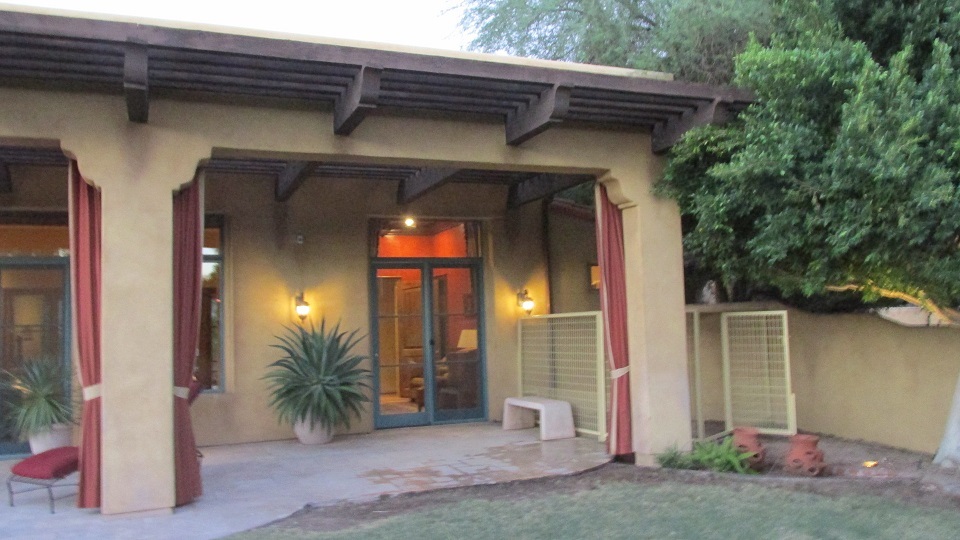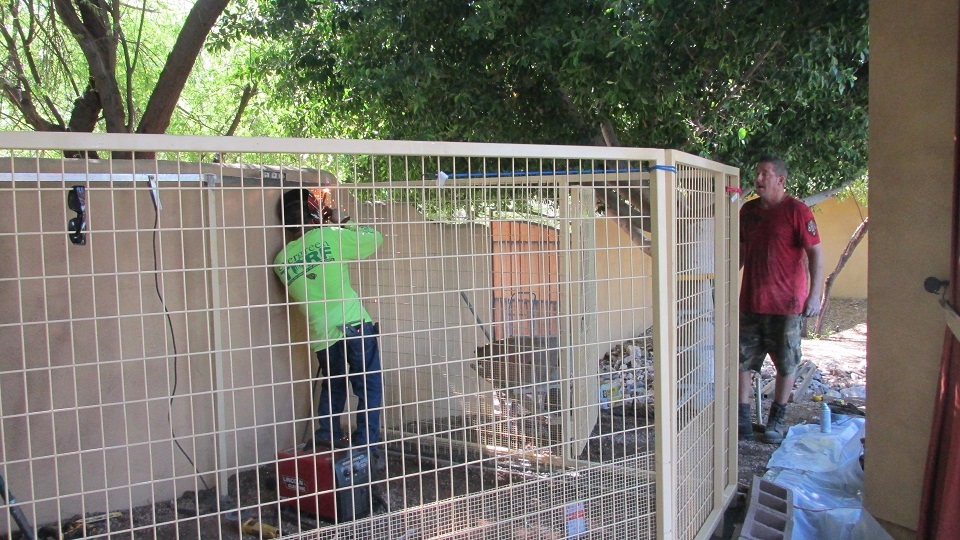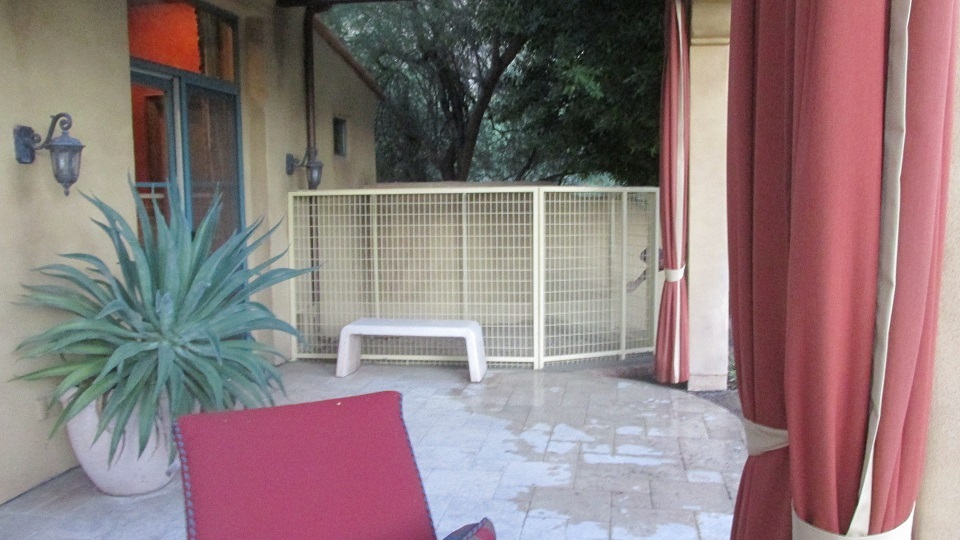 We are the Very Best Dog Kennel Installers in Phoenix AZ. We do offer client references and have an A rating on Angieslist.com which insures that we build The Best Quality Dog Kennels in Arizona. You can be confident that we will deliver on time a dog enclosure or shelter that you can be proud of.
The staff at OK Corrals are a vital part of our excellent service. Our representatives are the most dedicated and upstanding dog kennel installers in AZ. They are highly trained to listen to every detail and description of your request and take pride in making sure that you get exactly what you want.
Our welders are tested, retested, and their performance is reviewed, We are constantly reviewing all representatives to make sure that when you choose OK Corrals for your custom built dog kennels you will get Exactly what you are looking for!
It doesn't matter what size pets you have or when you plan installation of a new kennel for your dogs. We build temporary movable kennels, as well as dog kennels for condo patios, apartments, duplexes, townhomes, and houses with small yards. We can custom build pet kennels that will meet all HOA requirements even if you won't need it for another 30 to 60 days.
Making Pet Lovers Happy is what we love to do. We all have animals too! You can trust OK Corrals for reliability, on time service, top quality materials, and the Best Workmanship because we have proven ourselves to be the best dog kennel installers in Arizona!
A Local Arizona Owned & Operated Company Since 2008.
Petsafe Kennels LLC